WE'RE
CANNABIS-LOVING
SNACKERS
WHO HAD AN IDEA:
   what if the munching came first?!   
After taking a long, hard look at what's out there we decided that the snack we wanted just didn't exist. And that's how TSUMo was born.
Creating fun, tasteful, shared snacking experiences to elevate everyday moments.
TSUMo Snacks is proudly inclusive and values social equity in the cannabis industry. We're proud to support Our Dream Our Academy, a workshop, mentorship, and resource group of individuals and companies in the cannabis industry who share knowledge with and support communities that are disproportionately impacted by the war on drugs (i.e. refugees, immigrants, and the LGBTQ+ community). TSUMo's executive team provides mentorship, career building and networking events throughout the year, along with other contributions.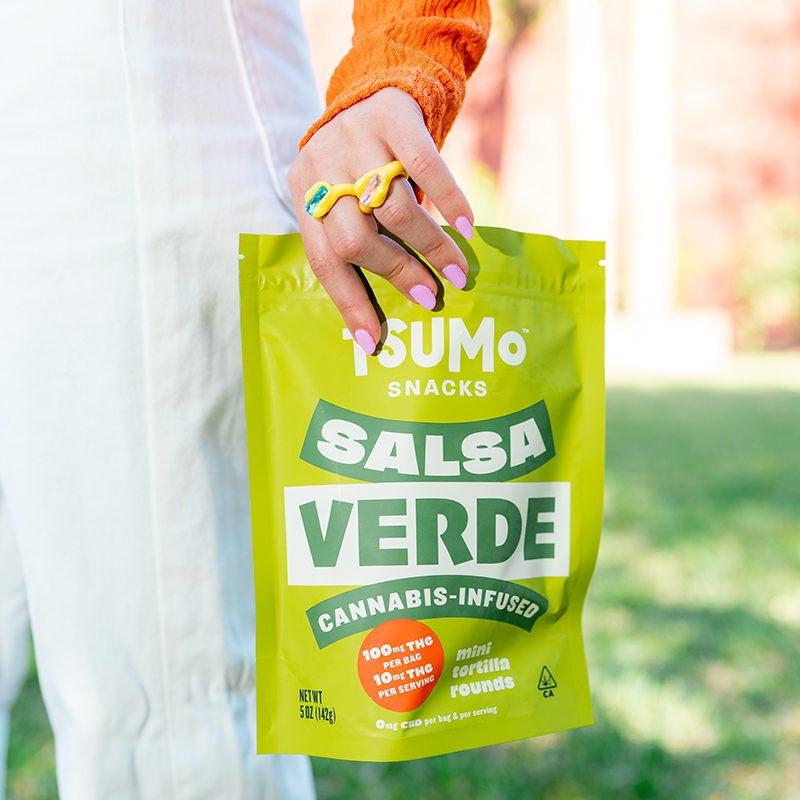 Recreating your favorite flavors with THC, TSUMo is a brand that brings you a unique, elevated snacking experience.
Our TSUMo Snacks Classic Cheese Crunchers won 2nd place in the 2022 Emerald Cup for Best Savory Edibles.
With TSUMo, we're bringing fun and chill vibes to any snacking occasion, whether it's social or solo. Afternoon picnic? Have at it. Game night? Yes, please. Netflix and chill? Obviously. Just you and the PS2? You bet. Go it alone or TSUMo with friends, every hang is better with the familiar flavors and smile-inspiring powers of TSUMo.
So munch away — honestly, it's hard not to. Enjoy!
WE LOVED CREATING TSUMO
AND WE LOVE EATING IT, TOO.
WE CAN'T WAIT TO SEE
YOUR TSUMO